Jakub Ouhrabka, chief executive officer
Jakub has been with the company since 2000, when he started as head of IT systems development. In 2014, he became head of operations and, since 2017, he has been company CEO. Jakub is a graduate of the Faculty of Mathematics and Physics of the Charles University, majoring in Informatics.
Jan Hanzlík, sales director
Jan has been supporting the successes of the company since 2002, with a short break from 2014 to 2016, when he supervised IT project management. Jan studied economics and management at the Unicorn College, specializing in project management.
Ivana Slezáková, director of finance
Ivana joined our team in 2012. Since 2016, she has been the chief accountant for all activities of ComGate group. Ivana has acquired experience working as an accountant and chief accountant for entities doing business in the field of logistics services.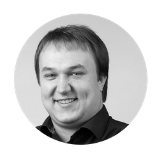 Vít Diviš, Marketing Director
Vít's past job was in an online agency, where he worked as a Performance & Branding Specialist focusing on online media. Vít studied Software Engineering at the Faculty of Information Technology, ČVUT.
Tomáš Kubec, head of customer center
Tomášs main interest is quality care for the customer portfolio. In his work, he draws on more than fifteen years of experience in customer center management.
Pavla Pastyříková, head of product development
Pavla graduated in Information Management at the University of Hradec Králové. She worked as a product manager and later led a team of product managers in payment solutions.
Jan Kieswetter, head of processes and regulation
Jan studied Economics and Business Management at the Czech Technical University and gained his previous experience in the financial sector, where he held various management positions in marketing, operations and project management.
Magda Linková, head of product operations
Magda graduated from the University of Hradec Králové. Previously, she worked in ComGate e-shop logistics team, since 2015 as Head of operations.