Terminal Payment
Functions
Do you need a portable or stationary terminal? We offer both Google and Apple Pay, a payment by electronic meal voucher option and, of course, credit cards. We support all common functions and connections to most cash register systems and you can easily order a payment terminal remotely, with no obligation.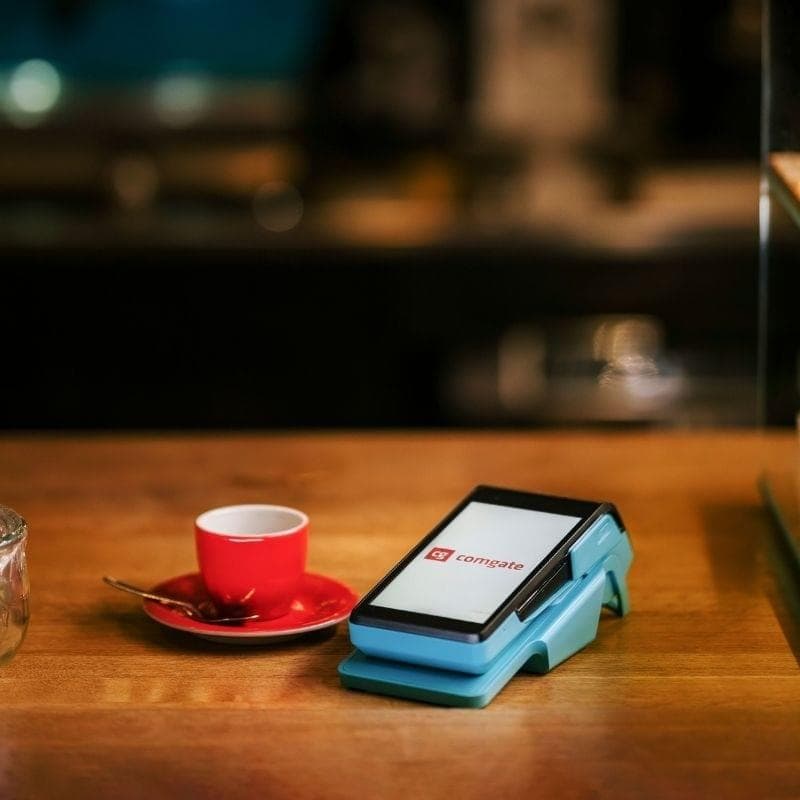 We accept standard VISA and Mastercard payment. The payment process is the same. Regardless of where your customer is based.
Customers can opt to pay via our payment terminals with Apple or Google Pay. Hassle-free payments with watches, bracelets or phones.
To accept electronic meal vouchers at payment terminals, activate the service by creating a contract with the related meal voucher company.
Choose portable or stationary terminals with an internet connection via mobile data, WiFi or cable.
Terminal delivery and installation are free. All you need is an internet connection for the type of terminal.
Sign a contract by phone or email, without the need to verify the signature or an in-person meeting.
Even more payment terminal functions
The terminals offer the possibility to mark each payment with a variable symbol for easier processing during billing.
The happier customer is, the greater tip you get. Receive a reward from your customers for great service also with payments by card.
Did you enter the wrong amount for the last transaction? You can cancel the payment using the "Cancel transactions" function.
Get an overview of the number of transactions performed on the payment terminal using automatic or manual closing.
Connecting the terminal and cash register system simplifies cashiers' work and reduces the number of payment entering errors.
Uploading payments to Stormware Pohoda, ABRA FlexiBee, Money ERP and iÚčto.cz is one click away.
Do you have any questions?
We are available online weekdays from 8:00 to 20:00. Your questions will be answered as fast as possible.
Do you have any questions?
We are online during working days from 8:00 to 20:00. Your questions will be answered instantly.